Best Gaming Headsets For Streaming 2022 – Here are what we think are the best 2022 Streaming headsets. Buying guide! The market is saturated with gaming headsets of all kinds and brands, so how do you figure out which are the best gaming headsets?
How to choose gaming headphones
There are some factors to take into consideration when deciding to buy gaming headphones, the first is certainly not to be enchanted only by the design and the colored LEDs are other things that matter! Here are, for large lines, the main features to consider before buying a pair of gaming headphones.
First of all, good gaming headphones must adhere well to the head without compressing it, in short, they must be comfortable to wear! Quality is necessary not to cause discomfort or burning in the ears during long gaming sessions.
Audio quality
Obviously, the audio quality is one of the most important factors, in these cases what must be taken into account is the balance of the frequencies. The best gaming headphones have well-balanced highs, mids and lows to reproduce game audio as faithfully as possible and make listening enjoyable and immersive: special effects, as well as voices and background noises must be clearly distinguishable.
If we also combine this with a good surrounding effect, in the so-called "shooters" we will be able to have a greater awareness of the surrounding environment and we will be able to better locate the position of our enemies.
Output audio quality
Communication between players is essential when playing online, playmates must be able to hear our voice in a clear and understandable way. For this reason, the headphones must be equipped with a good quality microphone, which is also adjustable in height and length to be best placed in front of the mouth.
Best Gaming Headsets For Streaming 2022
Taking into consideration what has been written so far, here are in our opinion the best gaming headphones of 2022.
Logitech Pro X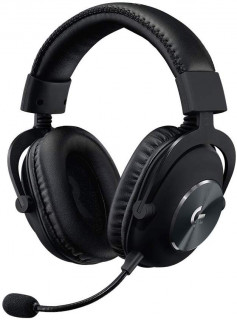 Comfortable and elegant, these gaming headphones are characterized by a rather high build quality . The sound spectrum is well balanced, slightly tending towards low frequencies, but this is not a problem! In addition, the latest generation 7.1 surround offers a better perception of distances and the position of enemies.
They are equipped with a removable microphone that is great in conversation, and also equipped with environmental noise reduction, compression, and de-esser. The same requires a small external sound card (supplied) to work.
For gamers who demand maximum performance while gaming.
---
Corsair Virtuoso RGB Wireless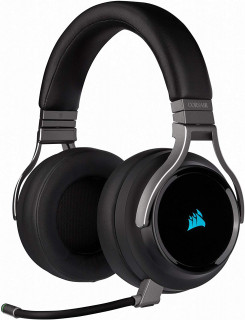 Going up in price we find the Corsair Virtuoso RGB Wireless which, despite the weight of 370g , are still quite comfortable .
The audio quality offered is high , as are the materials used for the construction.
Also equipped with 7.1 surround , they can be connected in 3 different modes: wireless ( very low latency ), with 3.5mm jack or via USB.
The excellent quality of the removable microphone offers a clear and natural voice in conversation, in addition the RGB lighting placed on each of the pavilions creates a pleasant atmosphere during the game.
Definitely among the best wireless gaming headphones!
---
Roccat Khan Aimo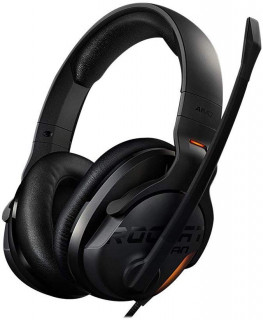 Excellent materials, audio quality and lightness are the peculiarities of these cabalate gaming headphones that are never annoying, even after several hours of use. This is also possible thanks to their ergonomics and the possibility of adjusting the pavilions .
Read Also: YouTube vs Twitch Streaming 2022: Which is the best platform?
Best Live Streaming Software For Pc
Teamspeak VS Discord 2022: Which is more useful
Top 25 Best Bots For Discord 2022
The Roccat Khan Aimo are also equipped with 7.1 surround and a great microphone , to top it all off a discrete RGB lighting , not at all excessive.
Designed for those looking for maximum comfort !
---
Razer Kraken X​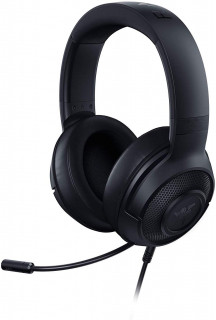 Finally, in the economic range, we find headphones with a discreet design: the Razer Kraken X.
For just over 60 Euros you can buy super light headphones (only 250g), equipped with 7.1 surround and balanced audio .
The microphone is also of good quality and offers "clean" communication.
The construction materials will certainly not be up to the previous headphones but the general quality is very good, especially when compared to the price.
Best budget gaming headset !The best gaming headphones of 2022
Wired or wireless gaming headphones? 
Although wireless headphones with almost zero latency exist on the market, many gamers prefer wired headphones to avoid any delays between audio and video. On the other hand, the cable can be an obstacle during the game, as it could get tangled.